Don't forget to register for a special gift and subscribe to Kelly's newsletter in the sidebar menu.
What does sacred mean to you?
Do you find it in the form of quiet time spent in deep reflection? Does it come to you through the new wave of openness that washes over you in transformative moments of energy healing?
Or…is it a place?
Sacred is a Place
Maybe you've been to Machu Picchu, or Egypt, or India, and you've experienced the compassion and love vibrations that arise when standing on some of the planet's most sacred ground. But even if you've made these holiest of spiritual journeys, there was something missing—a community of lightworkers to share your experiences with…
Which is why, in 2020, I invite you to continue your mission of enlightenment and self-expansion with me as your guide. I'll lead you—side-by-side with other like-minded souls who want to grow and continue their energy work—as we explore powerful, sacred locations like Sedona, Arizona and Glastonbury and Penzance in England.
These power spots are blessed with unique combinations of features like ley lines, spiritual traditions, and portals to Star Nations, making them ideal places to retreat from the illnessnesses and perceived limitations of our 3rd dimensional selves.
If you are called to serve and looking for ways to claim your purpose, to heal yourself, and perhaps even heal our planet, this is the time you've been waiting for!
My name is Kelly Hampton, and I am here to connect heaven and earth through Christ Consciousness. As a child, I first saw the face of Christ appear in a glass of water, and now, years later, I've continued receiving channeled information from Ascended Masters the likes of Archangel Michael, the Blessed Mother Mary Magdalene, Saint Germain, Mother Earth, and the Christed Intergalactics. Many know me best for my continual work with Archangel Michael, having downloaded 3 books from him to date.
My soul theme as a healer/teacher calls me to guide you as I have been guided by the Ascended Masters, and leading pilgrims on a number of yearly spiritual retreats is a pillar of my calling.
Why Do You Need Another Spiritual Retreat?
Authentic healing is a reconciliation of our body and mind (where illness lives) with spirit (the ultimate source of healing energy). While techniques like Star Healing Intergalactic Energy ™, Ascended Spaces angelic home attunement, and spiritual mentoring can reach us wherever we are, sometimes familiar surroundings make it hard for healing energies to be as effective as they should be.
Not all spiritual retreats are created the same. Every group brings its own unique collective energies, every downloaded guidance and exercises from Source are different, and—just as seasons change—so do you!
Not all Spiritual Guides are Created Equal
Call them retreats, call them pilgrimages, call them sacred journeys, call them spiritual missions, call them whatever you like—I strive to match my level of teaching with what YOU are ready for. Additionally, each journey has the advantage of local, experienced guides (in addition to my divine expertise!) to guarantee your total immersion in the power spot you visit, whether it's Mt. Shasta, Glastonbury and Tintagel, or Assisi and Monte San Angelo.
If this year has called you to a sacred journey and you are looking for some of the best spiritual retreats in the world, then I invite you to one (or both!) of my 2020 offerings—where warm food, the warmth of new friendships, and relaxing accommodations will co mingle with the warmth of transformative healing.
There is still time and space to join me at:
Sedona, Arizona Two Day Intensive Spiritual Retreat 2020, Monday April 6th and Tuesday April 7th (enrollment open, only four spaces remain!)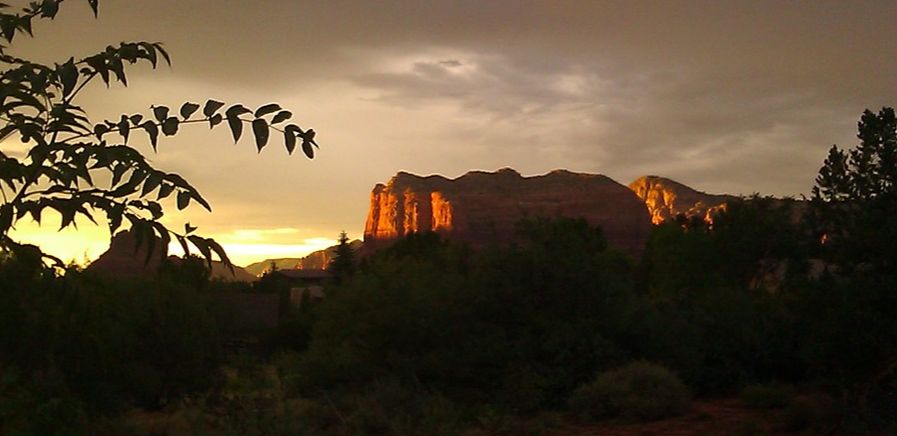 As part of this spiritual retreat to the center of Sedona's vortex energies, I will download and share as much divine information with you as possible.
Together with our local guides, we will perform powerful group and individual exercises against the backdrop of Sedona's breathtaking Red Rocks.
Join us to connect with the wisdom of Geronimo, Red Cloud, and Chief Joseph and transform your life in just two days!
Enroll for the Sedona, Arizona Retreat NOW
Glastonbury and Penzance Sacred Pilgrimage 2020, September 13-21 (enrollment open, limited to 14 spaces!)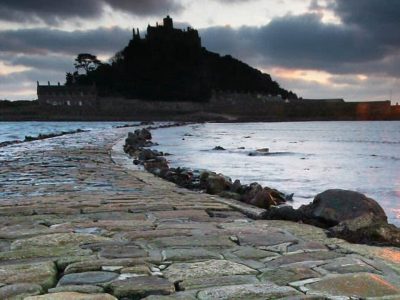 This year I'm excited for you to join me on my third spiritual retreat and sacred pilgrimage to the mystical lands of Glastonbury, England (Avalon) in September 2020.
We will immerse ourselves in the transformational energies of St. Michael and Mary's ley lines, world famous Stonehenge, the Tor, the holy Chalice Well and other ancient sites while deepening our connection with Mother Earth, the Divine Feminine, and all that this mystical landscape has to offer.
Stonehenge is often considered one of the 10 most powerful spiritual places in the world, alongside Machu Picchu, Peru and Sedona, Arizona, and you can join us there for this transformative, eight day spiritual journey.
Enroll for the Glastonbury and Penzance Retreat NOW
Don't forget to register for a special gift and subscribe to Kelly's newsletter in the sidebar menu.