Star Healing Intergalactic Energy Small Animal™ Certification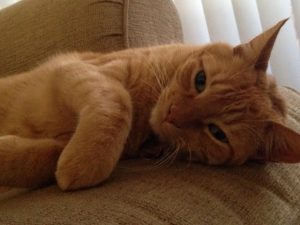 This is an intensive online small animal healer certification training program for experienced healers living anywhere in the world and from the comfort of your own home! You must have previoius healing experience to step into the shoes of a Star Healer.
"You cannot run a marathon, not having run a race."–Archangel Michael.
You must also have the heart of a healer and a love of service. This program is designed for energy practitioners wanting to expand their practices to that of dogs and cats. There are multiple levels. This enrollment is for level 1 or first attunement certification course.
"It is truly a blessing to all the animals on the planet that you have brought powerful Star Healing system to them as well as the humans. I will be continuing my training for equines and small animals and thank you so much for all your patience and generosity of time, knowledge, and spirit in our coaching sessions. The work you do with AAM's messages are so important to all living things as this time on the planet! Much love and blessings from me and all the animals!"—Pam Ferriman, Canada.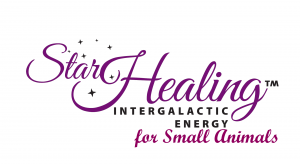 SMALL ANIMAL CERTIFICATION COURSE PREREQUISITES:
Purchase and reading of 2012 and Beyond: The Truth from
Archangel Michael—"One must know the source of one's
instruction" – AA Michael

60 min. attunment to the Pleiadian frequencies, which may be done remotely anywhere in the world by Kelly or one of her certified practitioners in advance of the start of any online course or live workshop.
STAR HEALING INTERGALACTIC ENERGY FOR SMALL ANIMAL™ ONLINE COURSE
This intensive course will include:
One Star Healing Intergalactic Energy™ for Small Animals Course Guidebook

Star Healing Intergalactic Energy Tool List

Star Healing Small Animal™ Healer Certificate

Online listing in our Certified Small Animal Healer Directory
Additional Benefits:
Enrollment in Star Healer Newsletter to help build community, including featured practitoner status.

Ongoing support, mentoring and healer collaboration through optional enrollment in refresher classes.

Become part of a community and stay connected through Kelly's closed FB group page exclusviely for Star Healers.

Advance notification on upcoming Training Events and Bonus Coaching opportunities.
ONLINE COURSE PROCESS
This course is taught online via skype or zoom in group sessions. Kelly instructs and demonstrates the techniques, students are required to practice on  a minimum number of animals, complete and return case studies, Students are expected to secure their volunteer animals.  Once your registration is confirmed with your payment having met the prerequisities, you will receive the approved tool list as well as the course terms, code of ethics, reporting and follow up forms before your course begins. Everyone receives a replay link for their personal use only should a student miss a live online class for any reason. 

CERTIFICATION
In order to complete your "Certification" each student is required to exercise their understanding of their training through the completion of a minimum of eight (8) practice sessions. Students should plan on completing their online course training within  2-3 months upon enrollment unless there are unusual circumstances present.  Students will record case study information using the standard online reporting form and submit them to Kelly for review. Some early sessions will be overseen directly by Kelly until a level of mastery is achieved. Once all sessions are completed, you will receive your personalized Star Healing Practitioner Certificate. Your certificate is suitable for framing and will publicly demonstrate to others your level of achievement.  Certification is valid for the term of one year. In order to continue practicing as a certified healer per Archangel Michael, healers are expected to complete the terms of their signed course agreement with a process put into place by the angel to help ensure the integrity of this REVOLUTIONARY healing system.
COURSE COST: JULY 15-Aug. 5th 2020 SAVE $300 NOW! Your online group training for level 1 is $500. Click to be emailed the application to begin the process and join the growing global list of Small Animal Star Healers today!
$800  – Installment Payment Plan Available!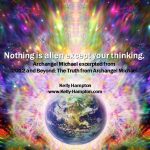 The first installment is charged to your Debit/Credit card through PayPal or Venmo at the time of purchase. The second installment will be automatically charged 30 days later to the same account information provided. Checks within the USA are also accepted.

DISCLAIMER:  This work is spiritual in nature and not considered a substitute for medical conditions for which you may typically seek out a licensed medical professional for your pet.  This certification does not give authorization to prescribe medications, perform surgery, or any other activity requiring a professional medical license.  While energetic work has been proven to aid in the healing of certain medical conditions. animals under regular care of a veterian are recommended to maintain those treatments and seek their advice before stopping such treatment.   Each animal and their physical condition is unique.  We take no legal responsibility for the effectiveness results or benefits of these sessions nor do we make any promises, warranties or guarantees about the results of this healing work.