New from Archangel Michael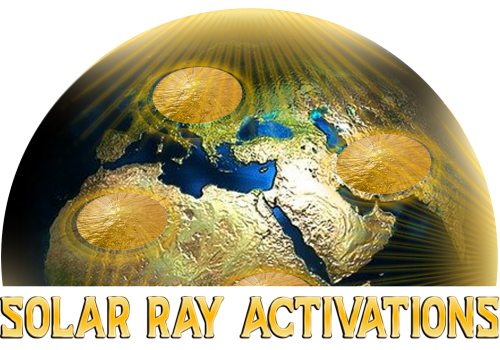 "WE VIEW THE CONNECTION TO THESE GOLDEN DISKS THROUGH THE THREE SOLAR RAYS TO BE OF GREATEST IMPORTANCE for 2021 and beyond. This is done through toning."
Archangel Michael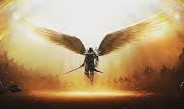 "As human beings step into the 5thD and transition into the age of Aquarius, many things will be revealed and changing. To help you to understand the importance of experiencing solar ray tonal activations, first allow me to educate you on what they are.
There are solar ray discs, sometimes referred to as golden discs in various places on your earth. These solar ray golden energetic discs were placed there by various light races who knew that there would be a time when your earth would enter a New Age. These golden energetic discs were placed about 15,000 years ago. The purpose of each disc varies slightly, but overall, they serve the purpose of anchoring The Great Central Sun, The Cosmic Sun, and The Second Sun's energies onto the earth for the enlightenment of every man, woman, and child! It is the solar or sun rays from these three main sources which are igniting the flame of remembrance.
WHAT IS THE FLAME OF REMEMBRANCE?
WHO YOU ARE! 
These tonal activations downloaded to Kelly
are one way to speed up the process for an individual to be reunited
with truth, freedom, prosperity, and justice!
Each of these 5 tonal transmissions will carry mnemonic codes (patterns of letters, numbers, symbols) to connect a soul with the 5 main golden discs in different locations below. Click each image to see the larger view.
Archangel Michael continues, "There are lesser golden discs 'timed' to go off at various other earth times to help humanity make this transition into the Age of Aquarius. Each of these five tonal energy activations will connect with each of these five main solar discs, each lasting approximately five minutes in length.
These activations are primal. They will open the throat chakras for many who have been silenced. For others, their root chakras will be reopened and aligned for greater forms of intimacy; other souls will have their Kundalini experience heightened in ways unimaginable before now! Still, others will have their minds expanded in ways not before revealed, allowing for the potential for greater cognitive ability."
To have your transformational 45-minute mp3 delivered directly to you, click BUY NOW.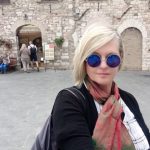 A note from Kelly:
"As these are powerful energetic transmissions, we recommend not driving while listening to them. Rather, be in a relaxed state with your feet on the ground. There is no need to repeatedly relisten to the audio. I always welcome your testimonials and to learn of your positive experiences. Thank you beloved Archangel Michael and thank you to those of you who are called to these NEW Aquarian Activations!