Beginner's Star Codes Class: Using Light Language to Heal & Expand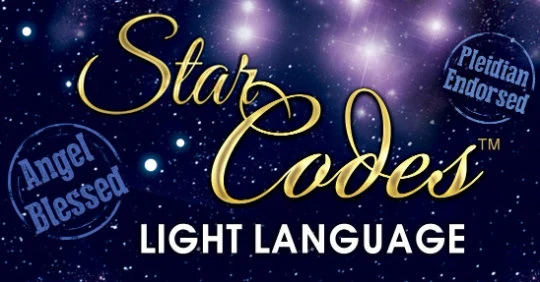 What are harmonic healing star codes?
"For those of you who are new to harmonic star codes, they are a powerful yet simple way for every man, woman, and child to exercise your living breathing right to heal. Codes are a way to heal. It's that simple. Harmonic codes may be numbers, they may be complex sacred geometric forms, they may be color, and harmonic codes can also be toning or sound codes.
Everything is highly charged. It is charged not only from the vessel that is providing the information to you (Kelly); it is charged from the numbers themselves; it is charged by the sources; it is charged by many different things.  
"You may state that some individuals will benefit from healing codes alone and others will need a direct connection to Source, and involve them in Star Healing Intergalactic Energy. In denser situations, a soul's home also needs elevating using Ascended Spaces." —Archangel Michael