Experience a virtual retreat to England's crop circles without leaving home! 
I invite you to join me in this special 2-hour virtual pilgrimage replay from anywhere in the world to listen and experience at your convenience. You will deepen your understanding of the energies and mysteries of England's crop circles from my previous LIVE pilgrimages in 2018 and 2019. Be immersed in their planetary power as if you were there LIVE!
For those who don't know, Glastonbury is considered to be the Heart Chakra of Mother Earth with the Ley Lines of St. Michael and Mary Magdalene crossing over it. They converge at the Tor. (This virtual call content is being created as well.)  In this 2 hour mp3 replay on crop circles, you will learn how two crop circles were created and for what purpose. You will continue to receive healing by working with them in present day! Our guides and your intention will place you there energetically for transformation as well as our planets. Along with live channeling, Archangel Michael's teachings will make this replay timeless!
If you are drawn to experience these wonderful forms created by our light brothers, once your payment is received, you will be emailed the mp3 link to download and save. Cozy up and perhaps make yourself some English tea and take a trip without the hassle of planes, trains and packing until we have our freedoms restored. (Please do have some water handy as the replay is an energetic transmission. I recommend listening from the comfort of your home. Energies may linger as they integrate.) 
**UPCOMING  NEXT IN MY SERIES OF VIRTUAL RETREATS IN THE U.K.**
St. Michael's Mount
Merlin's Cave
The Tor
The Chalice Well
Stonehenge
The Holy Thorn Tree
and much more
To receive notification about these future virtual retreats which are planned, other specials, and events, please subscribe to my newsletter and you'll also receive FREE gifts when you do so. 
Partial Documented Comments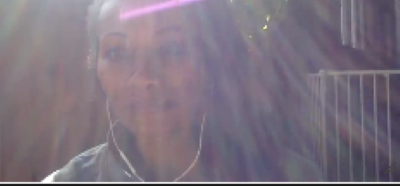 I can still feel the energy, it's so interesting. My voice sounds more resonant to me…maybe this will continue to download over time? The energies feel clarifying and good! Thank you so much for leading this beautiful work, I'm excited to explore more with you soon!–Sybil
I was listening to the replay and I did hear something I heard once before with the vowels you shared–MAFU was the Ascended Master teaching…chanting & toning. Thank you for the vowel toning! A miracle!! Joy can take a new direction for me now. I do feel Glastonbury is  HOME. I did feel the life force. Thank you, Kelly and all (light) brothers and sisters.–Christine
I heard a call to JOY. When I see or hear about crop circles I am brought to life again somehow, in my physical body like when I was drawing the circle as instructed.