Subscribe to Kelly's Newsletter (in Engish) and receive 2 GIFTS FREE! (a $77 value)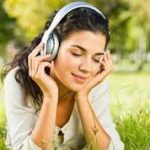 Your FREE welcome gifts collection includes DominionTM Vol. 1, the latest astrology system from Archangel Michael and harmonic codes to connect with the fairy realms–a $117 value!
Listen below as Kelly channels Archangel Michael on the Coronavirus, the benefits of removing limiting masks and updating 4thD soul charts to 5thD
THE UNCONDITIONAL LOVE, HEALING, AND WHOLENESS YOU DESERVE IS WITHIN REACH!
Let Kelly Hampton guide you toward the stars, Ascension and even greater prosperity
An internationally respected healer and spiritual teacher who first connected as a child with both Christ (Sananda) as well as her Pleiadian family, Kelly Hampton shares divine wisdom across all dimensional planes to help you transform your life and lead you on a path to physical, emotional, and spiritual well-being.
Kelly is here during this time of Ascension to anchor the Christ Grid and she does this through multiple programs and through multiple guides, including the Christed Light Beings, Ascended Masters, Ranking of Angels,  Mother Earth and the Elementals. You will find her work heart-centered, expansive, and  transformational. She has appeared on numerous radio programs around the world over the last twenty five, has assisted thousands of people and animals heal and increase their prosperity, sometimes miraculously in the process, and has worked alongside some of the world's greatest teachers. She is also known her for highly accurate and empowering channeling and mediumship sessions. Other healers have called her one of the greatest healers they have ever worked alongside. She is an inspiring global leader, motivational speaker, and the author of three renowned books from Archangel Michael.  She has lead life transforming spiritual retreats and continues to do so. In what ever manner she conducts her work, she is a conduit for the divine to help open all possibilities for your personal perfection  as well as the collective Oneness.
Kelly Hampton's Popular Services & Programs