Experience a virtual retreat to Sacred Portal Mt. Shasta, CA without leaving home!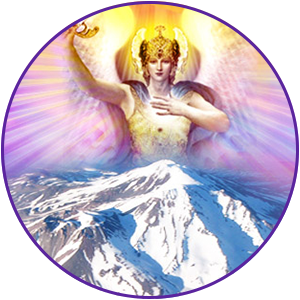 Hi, again friends!
A lot will be happening over the next several months. Part of this activity is the presentation of my next virtual retreats in my series of them to sacred places around the world.
I invite you to join me in one or both, 90-minute virtual retreats to Sacred Mt. Shasta in northern California and the home of the Lemurians. Each virtual retreat will contain different content. I have personally led 4 or is it 5???:) retreats to this portal and have so much alchemic learning and experiences to share with you! I intend it to be the next best thing to packing your suitcase and being there in person.
I have been led to create 2 virtual retreats (for now) this is Mt. Shasta series. You are invited to enroll in either one or both of them for greater savings.
The first one will be LIVE on Sat. May 22nd at 1 pm central
where we will deepen our understanding of the energies and mysteries of this sacred Lemurian portal and those who live there.
The second one will be LIVE on Saturday, June 5th at 1 pm central.
Here is a time conversion tool to help you discover your time for your part of the world: https://www.timeanddate.com/worldclock/converter.html
Both virtual calls are recorded so if you are unable to make either call LIVE replay links are sent to everyone. These will be two different virtual calls as there is so much content to share with you. Bring paper and pen, water, and be immersed in the wisdom of this portal. There will be live channeling as well as time for your personal Q and A's.

I will be supported on both calls by other past participants to add their first-hand impressions and insights.