Medical Disclaimer
Star Healing Intergalactic Energy™, Star Healing Equine™, Star Healing Small Animals™, Ascended Spaces™, Kelly Hampton, Healing Enterprises LLC and any authorized seminar instructors or teaching assistants are practitioners of Star Healing Intergalactic Energy™ and all related systems and in such capacities they and The Star Healing Intergalactic Energy™ staff and the staff practicing any of the related systems of Star Healing Intergalactic Energy™ or Ascended Spaces™ are not practicing medicine, prescribing medication, performing surgery, or engaging in any other treatment or activity which requires a professional medical license.
Star Healing Intergalactic Energy™ and its extensions for small animals and horses are not licensed by any U.S. or international agency or government body. Any related information (i.e. information learned in connection with Star Healing Intergalactic Energy's™seminars, programs, materials and related healing services) conveyed to attendee in any form (including but not limited to that certain written work currently entitled "The Star Healing Course Guide") and learned, viewed, listened to, read or otherwise obtained (collectively "learned") by attendee at anytime prior to, contemporaneously with or after the seminar is not designed to, and does not provide, medical advice.
Never disregard professional medical advice, or delay in seeking it, because of something you have learned from the seminar or related information.
Nothing you learn from the seminar, workshop and related information is intended to replace the services of a trained health care professional or be a substitute for medical advice, diagnosis and/or treatment by a physician or psychological practitioner.
It is recommends that you consult a physician in all matters relating to your health, particularly with respect to any symptoms that may require diagnosis, treatment or medical attention. Star Healing Intergalactic Energy™, Kelly Hampton, Healing Enterprises LLC makes no claims, promises, representations or warranties with respect to any information offered or provided in the seminar, at its events, its products, on this web site and related information regarding your health care needs.
If you have any concern about your psychological or physical fitness to participate in a seminar, or at an event, you should first consult with your own medical or psychological professionals.
For Your Spiritual Journey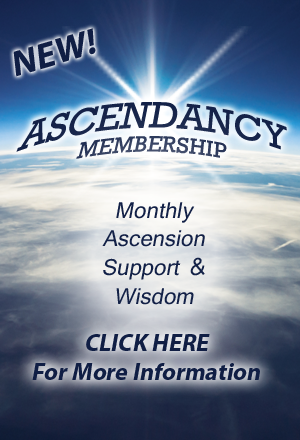 STAR HEALING EXPERIENCE…
[colored_box variation="steelblue"]"Thank you so very much for the most wonderful and amazing experience…I had with you. I have never ever experienced anything like it ever before. The Pleiadian energy I experienced through you was indescribable, I was flooded with a love, peace and joy which permeated my very being. I loved the way you shared what you were doing with me. During the healing you were inspired to raise your hands, in doing so you took me higher and higher, I felt safe and loved totally. The frequency made my whole body and self tingle and tremble as I was flooded with even more peace and calm, there was no stress in my body. You were guided to raise your hands even higher which you did very slowly and gently and I found myself in the heart of the huge and vast Galaxy in the middle of what can only be described as an explosion of stars. It was intensely blue and the stars so bright, some huge, some near, all sizes and millions and millions were like dots….Kelly the experience with you of Star Healing and channeled counseling from AA Michael himself has been the most profound experience of my entire life. I thank you for all you so tirelessly do with all my heart and soul, what you do is priceless and beyond words. I am humbled and privileged to have had this opportunity to find out who I am my purpose and where I am going. I have experienced many healing experiences in my 65 years but never ever anything like this. It has changed me forever and given me understanding of my purpose."–Christine, UK[/colored_box]
General Disclaimer
This web site contains copyrighted material (all rights reserved).
Any unauthorized use of copyrighted material on this web site is prohibited by federal law. No part of this web site may be reproduced or transmitted in any form or by any means, including photocopying, without permission in writing from Healing Enterprises LLC, Kelly Hampton.
Healing Enterprises LLC cannot guarantee and does not promise any specific results in connection with its services or products.
There are no refunds after services are rendered.
Under no circumstances shall Healing Enterprises be responsible for any loss or damage, including personal injury or death, resulting from use of any services or products found on its website.
Healing EnterprisesLLC does not represent that the website is free of viruses.
Healing Enterprises LLC  does not represent or warrant that the functions contained in the website will be uninterrupted or error-free, nor make warranties about the use of the material or content in the website pertaining to accuracy, usefulness, timeliness, or reliability.
The website and the materials, products and services available from the website are provided "as is" and without warranties of any kind, whether expressed or implied. To the fullest extent permissible pursuant to applicable law, Healing Enterprises LLC disclaims all warranties, expressed or implied, including, but not limited to, implied warranties of merchant ability, fitness for a particular purpose, and non-infringement.
By viewing this web site you agree to fully release, indemnify, and hold harmless, Kelly Hampton, Healing Enterprises LLC, and its principals, owners, personal representatives, consultants, employees, certified practitioners and assigns from any claim or liability whatsoever and for any damage or injury, personal, financial, emotional, psychological or otherwise, which you may incur arising at any time out of or in relation to your use of the information presented on this web site.
If any court of law rules that any part of the Disclaimer is invalid, the Disclaimer stands as if those parts were struck out. Further, you acknowledge that the information contained on this web site, including suggestions, techniques, ideas, downloads (and other material), is not medical or psychological advice.
Products
Showing the single result