As a spiritual teacher and healer many of my clients  have asked for more frequent guidance and support during stressful or transitional times in their lives. In response to this, I am offering more frequent contact program to meet these needs–whether it is serving as a spiritual mentor and coach or simply viewed as more frequent, ongoing angelic guidance from Archangel Michael or an Ascended Master.
Think of these sessions as the "weigh in" time during a weight loss program.  When can continued divine support this be useful– during any transitions in life–career change, marital changes, health, legal issues, the crossing of a loved one and dealing with grief. Quite often, Archangel Michael has asked individuals during an angelic reading to report back later on some of the emotional or spiritual "homework" he has provided them with during a session to help monitor their progress–to help them/you along your path in co- creating your most joyous, abundant life possible.
These sessions will be a time to motivate you, and your family positive, empowering encouragement to celebrate victories through difficult times. Each session will be as unique your needs–in what you may need at that moment to experience deeper insight into your own true divine nature and help you develop a deep sense of God/Infinite Mind in everyday life and help you cultivate practices for an abundant life.
Perhaps all the elements in your life are totally abundant and thriving but you are looking for more spiritual mentoring from the angels and higher realms in understanding religion or is there life after death? Perhaps you have questions about your faith, are looking for ways to expand your mission work or looking for insight into how to pray? My goal with these sessions is to help YOU remove any blocks that stands in the way of becoming the shining light that is already inside of you!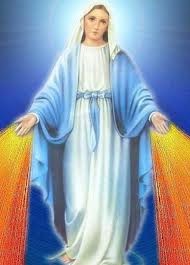 Continuity of Support, Encouragement, Guidance and Love
Frequent Contact/Spiritual Mentoring Includes:

4 one-hour or 8 half-hour Spiritual Mentoring/Coaching sessions
sessions via telephone or skype from anywhere in the world
MP3 recording (upon request)
Payment may also be made via check or money order within the USA