Star Healing Intergalactic EnergyTM  First Attunement Training Course for Children and Adults
Welcome Energy Healer, Holistic Practitioner and Future Star Healer!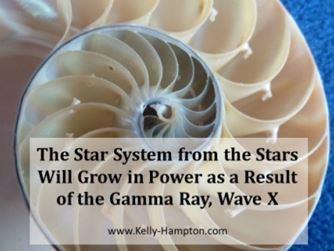 Through this course I will teach a powerful, ground-breaking 5th D (return to pure love) magnified healing system which was given to me in 2010 for our planet from Archangel Michael. This course once completed, will enable you to conduct first attunements for children and adults either remotely or in person. Several other online courses are in development as well within the system so that all levels and extensions will be made available to learn at your own pace if you so desire to continue and go deeper. Please check back often or feel free to contact my office for more information on these courses. Star Healing Intergalactic EnergyTM has course extensions including second level attunement training, and third level attunement which is considered advanced training. I am also intending to add my workshop assistant course to my online courses in this modality for those who are interested in assisting me conduct large live workshop training.
Since its inception, thousands of people have been helped or healed as a result. There continues to be a growing list of MY TRAINED global practitioners in all levels. This complete Home Study Course includes videos, PDFs, mp3 and live time to me to ensure your mastery. Presently, the youngest practitioner is 23 years of age and the oldest is in her 70's with healers residing in 5 continents, including Germany, UK, South Africa, USA, Canada and Australia. Are YOU going to become the first practitioner in South America? Japan? Belgium? France Sweden and beyond?
With Loving Gratitude,